Full spectrum vibration analysis is performed by IRD "Fast Track" system to insure acceptable limits of acceleration, velocity and displacement values. A hardcopy signature can be provided for your predictive maintenance program.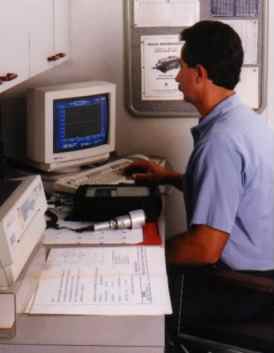 Precision's records contain information relating to almost 60,000 spindles repaired for over 6,000 firms, ranging from the world's industrial giants to the smallest tool shops.
Very often a machine tool spindle is used in an application for which it was never intended by the original manufacturer. Our engineering/Design staff can often make modifications to your unit to achieve the extra performance. We also stock a large selection of used spindles. A quick check with us might provide the right spindle... at a fraction of the cost.