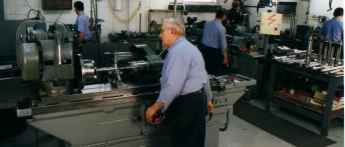 Our full service, in house, machining facility enables us to closely control the exacting tolerances demanded when restoring spindle components to OEM accuracy. Internal and external tapers are reground to millionths of an inch. Shaft journals and bearing seat shoulders are ground from dead-true center to assure acceptable limits of roundness and squareness.

Belt driven high speed grinding and direct motorized spindles are gradually run-in on our custom test stands, incorporating vari-driven precision motors. Audio and thermal values are monitored during this procedure. Spindle shafts are pre-balanced before assemble and the complete spindle is fine balanced at operating RPM.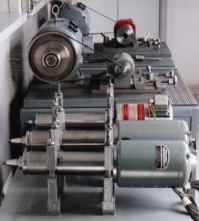 The heart of our operation and the source of our reputation as the industry's leading spindle re-manufacturer is the assembly lab. Highly skilled technicians with many years of spindle repair experience meticulously assemble the restored components of your spindle in our environmentally controlled clean room.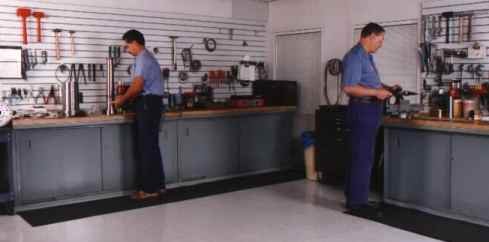 Heavy-duty, vari-speed test stand allows run-in of large boring, milling and CNC machine center spindles. Full spectrum data is collected to provide measurements of low frequency vibration and detection of microscopic flaws in bearings and drive elements.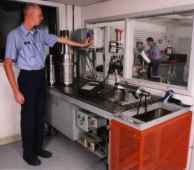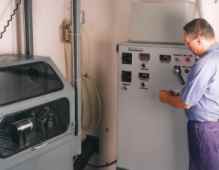 Our specialty designed high-frequency test cell, including delivery of air/oil mist lube and water cooling features, permits testing of virtually all existing spindle design under real speed/ voltage/ frequency conditions. High cycle spindles to 125,000 RPM are run-in after rebuild.