For over 50 years (Since 1946) Precision Spindle service has excelled in the unique industrial specialty of remanufacturing super-precision machine tool spindles.

The spindle is the "heart" of your machine. "Heart Trouble"... call a "Heart specialist", has been our motto for over a half a century.

Our mission is to rebuild your spindle to new or better than new operating condition with a minimum of costly downtime, at a fraction of original cost.

Our craftsman are our pride. Experience matters, as our thousands of satisfied customers know.

Distributor and factory authorized repair center for Boneham and Turner spindles.

Distributor for SOPKO spindle accessories.

Our rebuilt spindles carry OEM warranty - same as new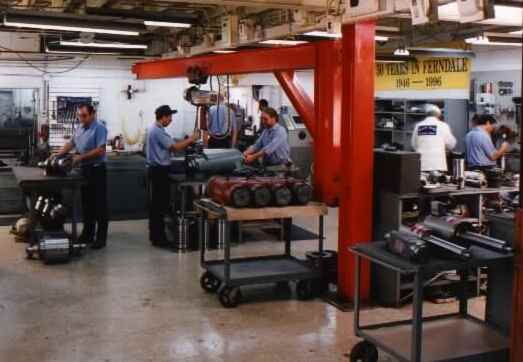 When we receive your spindle for repair, it is properly dis-assembled, cleaned and inspected. During this procedure, careful attention is directed to determine probable causes of failure. We will then notify you of the cost and delivery and possibly offer suggestions to increase spindle life and performance. There is no charge for this procedure.

Critical spindle components such as shafts, housings, nuts, spacers and slingers are checked for roundness, squareness and total dimensional integrity. When necessary, chroming and regrinding is performed to restore parts to original accuracy. Parts too damaged to restore can often be manufactured in our machining department, saving valuable time.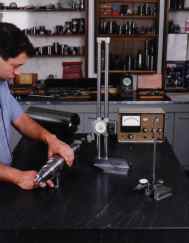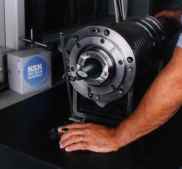 CNC machine center spindles are expertly rebuilt to exact OEM tolerances using the finest new super-precision bearings, accurately pre-loaded for your application. Special attention is paid to restoration of tool holding tapers and face keys.